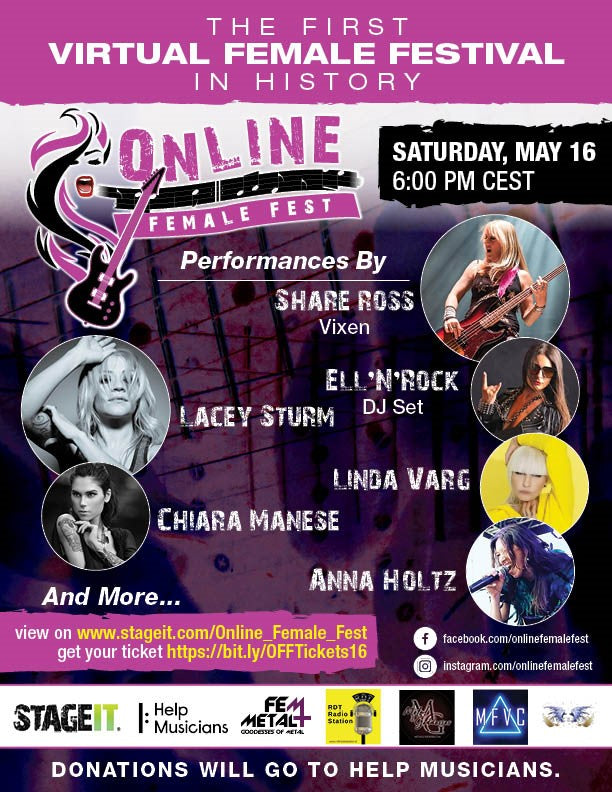 About Online Female Fest
Created by Kiara Laetitia in 2020, Online Female Fest was the
first virtual female festival in its genre.
Born as a consequence of the lockdown due to the covid-19
pandemic, the first Online Female Fest was held on May 16th 2020 on stageit.com , with artists playing their sets from
home in an intimate atmosphere. Set up in only one month, the
festival organically generated more than 50k impressions and 5k unique event
clicks. It saw performances of Share Ross from iconic rock-band
Vixen , Grammy nominated Lacey Sturm (former Flyleaf), platinum-selling Linda
Varg and other five female artists.
Mission
The Online Female Fest wants to give voice to female creators, decrease
gender gap in music, promote a sense of acceptance through the unifying power
of music. Live sets are acoustic and intimate.